YOU CAN OWN YOUR OWN COPY OF "VACCINES REVEALED"
50% OFF FOR A LIMITED TIME
ALL 9 episodes (online or shipped to you)
ALL written transcripts (PDF download or bound book)
ALL audio of the entire series (MP3 download or CD)
Ongoing, access to this "must have" information. You can watch, listen or read and grab reference material any time you want. Listen to your favorite episodes while working out or driving over and over again.
YOUR GOLD PACKAGE COMES WITH ALL 9 EPISODES
+ BONUS 10TH EPISODE
EPISODE 1
Andrew Wakefield, Gary Goldman, Toni Bark
TOPICS:
The Autism/Vaccine Connection

Chickenpox

Unknown Dangers of Vaccines
EPISODE 2
Suzanne Humphries, Sayer Ji, Mary Holland
TOPICS:
The overview of vaccines and the history of vaccine use

General Vaccine information

Legal Vaccine Overview

The Vaccine Court
EPISODE 3
Robert F. Kennedy Jr., Scott and Melissa Miller
TOPICS:
The Anthrax Vaccine and its devastation on our military

Mercury in Vaccines – Thimerosal
EPISODE 4
Brian Hooker, Dawn Loughborough, Sara Bridges
TOPICS:
Autism

Vaccine Injury

Political Activism

CDC Fraud
EPISODE 5
James Chestnut, Kelly Brogan, Sayer Ji, Gary Goldman, Stephanie Seneff
TOPICS:
Aluminum

Gardasil

Flu Vaccine

Vaccine and Big Pharma Fraud
EPISODE 6
Brian Hooker
TOPICS:
Vaccine Injury

Fraud

Aluminum & Mercury

Autism Epidemic
EPISODE 7
Sherri Tenpenny, Patrick Gentempo, Gayle DeLong
TOPICS:
Fraud/Corruption

Flu Vaccine

Vaccine Safety

Financial Conflict of Interest

National Childhood Vaccine Injury Compensation Program
EPISODE 8
Brian Hooker
TOPICS:
CDC guidelines and cover-ups
Vaccine Science and Realities
Vaccine Schedule
Autism Connection
EPISODE 9
Sayer Ji, Brian Hooker, Jack and Heather Wolfson, Dan Pompa
TOPICS:
BONUS 10TH EPISODE
Dianne Harper, Sayer Ji, Barbara Fisher, Terry Wahls, Chek Family, Patricia Finn
TOPICS:
Gardasil Research

Legal/Vaccine Court
HERE'S WHAT YOU WILL RECEIVE IN YOUR GOLD PACKAGE
All 9 Episodes (Download or DVD's)
All 9 Episode Transcripts
All 9 Episode Audios (MP3 or CD)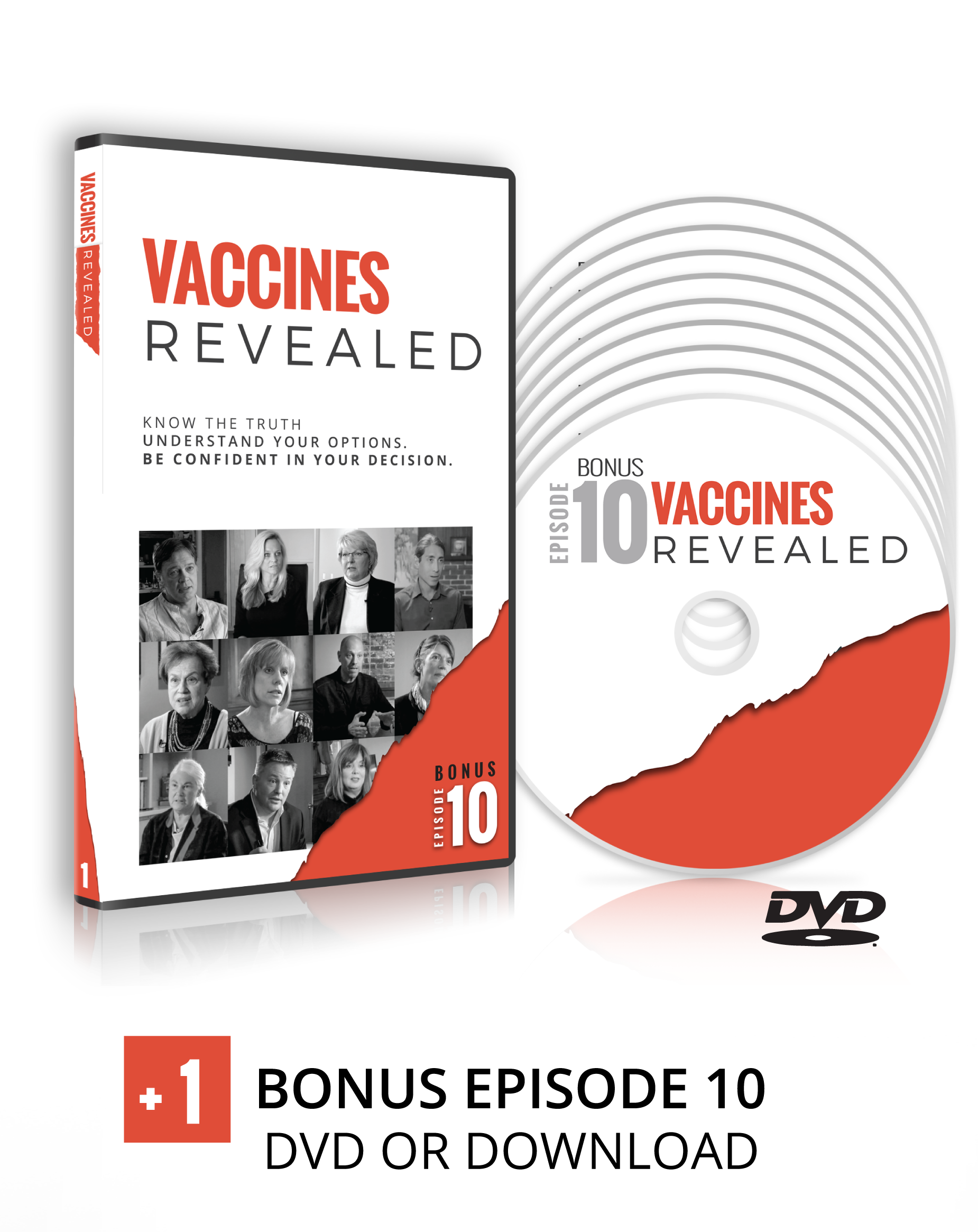 .
.
Vaccine Exemption Playbook
BONUS Complete 10th Episode – Robert F. Kennedy Jr.
BONUS Dr. Patrick Gentempo's Health Philosophy 5-Modules
BONUS Full documentary film "BOUGHT"
BONUS Online Access to full documentary: "Undoctored"
BONUS Sayer Ji's Compendium of Vaccine Research
PLEASE CHOOSE YOUR GOLD PACKAGE TODAY AND TAKE ADVANTAGE OF THE 50%+ DISCOUNTS ONLY AVAILABLE FOR A SHORT TIME. 
PRICES ORIGINALLY $158 to $462