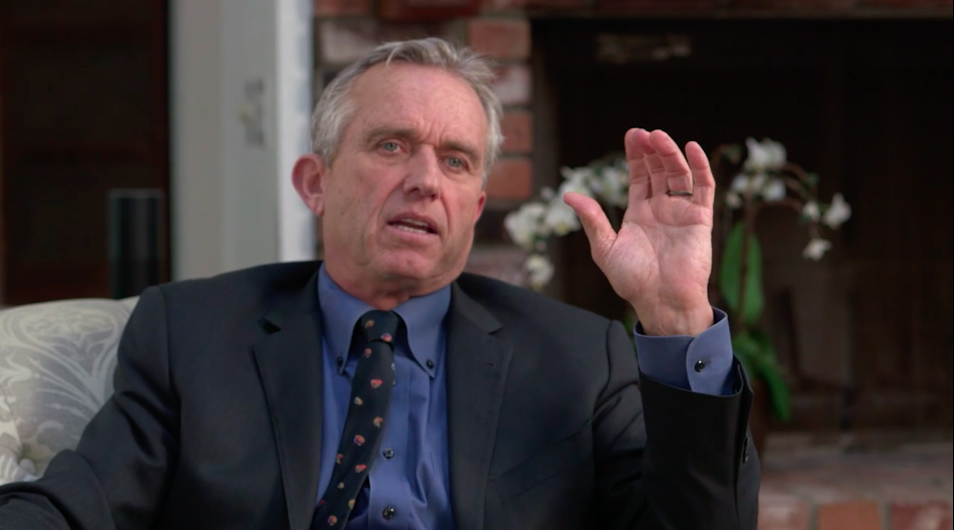 "People have asked me, "why are you doing this?" This isn't what I wanted to do. But I had a choice. I could put my head down and walk away from it – pretending I didn't see it. Or, I could get involved and take the risk of doing that. And I have taken those risks and I have endured what came along with it, but I have endured it happily.
Because I believe that if I can spare one kid from getting this injury – from that pain….  God gave these children lives, and these companies are stealing that from them. That is a crime. That is assault and battery. It's child abuse. In some cases it's even worse. I feel like I didn't have any choice about getting involved with this fight. And once I got involved with it,  – I'm going to fight it until the end. And I'm not going to stand down. And I'm not going to give up. And I'm going to fight for you – and I'm going to fight for your children."
ROBERT F. KENNEDY JR.
This very real, very necessary 9-part documentary series includes the experiences of doctors, scientists, researchers, legal experts, champions, parents, as well as those living with vaccine injuries and their families.
By sharing this information with you, we hope you are able to clearly understand your rights on vaccinating yourself and your children.
After watching "Vaccines Revealed," you will have the answers to your vaccine questions, and most importantly, confidence in your vaccine decisions.
Join the Vaccines Revealed Movement and own the entire series of Vaccines Revealed
Limited time discounts and bonuses for our supporters.
ARE YOU CONFUSED ABOUT VACCINATION?
Vaccines are a high, controversial discussion point, and chances are if you have wondered about vaccinating your children, others are too. Do you know anyone who is concerned about vaccination? Perhaps you know a friend, another parent, a family member, co-worker, or a neighbor who is wondering whether or not vaccination is right for their family.
Why is the topic of vaccines so difficult? It's been made difficult by the inconsistent, disagreeing, and downright lying so-called "experts" promoting their own agenda.
We, as citizens and parents must know the whole story – the truth. We will not stop until the entire world is educated and empowered with the knowledge revealing the truth about vaccines.
Will you join us in educating the public about their right to medical freedom? Mandatory vaccinations are about to open up a new land-grab for government control. Other medical issues seem to pale in comparison to forcibly medicating millions against their will. Voluntary and informed consent are essential in our individual rights, and without it, we do not possess true freedom.
Autism and Autoimmune diseases have become epidemic. We must band together and turn the tide and improve testing, communication and choice.
The "pro-vaxxers" are militant about the mandated vaccine schedule and don't care about potential side-effects or the risks of mercury and other toxic substances in our small children. "It's for the greater good." You know, "herd immunity" and all…
The "anti-vaxxers" are just as embattled about the drawbacks and side effects of vaccines and safety concerns regardless of the fact that vaccines have done some good.
This all or nothing dynamic that exists with the vaccine hubbub is completely polarizing. It's preventing reasoned, true information from being shared. It seems as if either you accept the CDC's recommended 69 doses of 16 vaccines between birth and age 18, or you want to single handedly bring back measles, polio, and probably the black plague.
So….
Parents are asking….."Am I supposed to vaccinate my children or not?" And if not… "then what do I do?"
Be a part of the answer – and the movement! – Join us, top health leaders, doctors, researchers, and leaders in owning and sharing the best information, in a beautifully filmed and captivating documentary series… finally telling the whole story; "Vaccines Revealed"
We're on a mission here, and we need your help.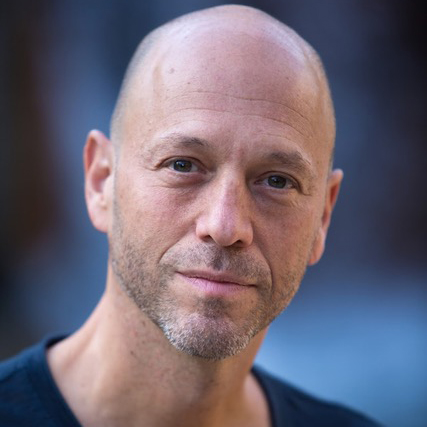 Dr. Patrick Gentempo, Your Host
Co-Founder of Circle of Docs
JOIN DR. PATRICK GENTEMPO AND THE WORLD'S LEADING EXPERTS AS WE EXPOSE THE TRUTH BEHIND THE LARGEST HEALTH EXPERIMENT… EVER. 
From: Dr. Patrick Gentempo
"There is an urgent cultural problem where there exists extreme conflict, contention and confusion regarding one of the most significant and controversial health debates of our day, forced vaccination.  This has resulted in unprecedented oppression where government regulators, working unethically with multi-billion dollar pharmaceutical companies, have violated the rights of parents in deciding whether or not they want to inject potentially dangerous and at times lethal vaccine substances into their children.  Further, the rights of health care professionals to speak freely regarding their views of vaccines have been trampled on with the threat of ridicule, censure and de-licensure.  Additionally, workers are being forced by their employers to subject themselves to vaccines and the media has attacked anyone who questions today's compulsory use of vaccines.  
Vaccines Revealed exists to be a beacon of light that shines uninhibited truth on this critical subject.  By aggregating the world's leading experts on vaccines into a global forum where unbiased knowledge can be freely shared, we endeavor to be a resource for millions of enlightened parents and concerned people worldwide who wish to evaluate this topic and form an independent opinion from which they can act in their own interest."
Save the lives of those you care about and change the world around you.
Join the Vaccines Revealed Movement today!
OWN AND SHARE THIS MESSAGE
THIS 9-PART DOCUMENTARY SERIES INCLUDES THE EXPERIENCES OF DOCTORS, SCIENTISTS, RESEARCHERS, LEGAL EXPERTS, CHAMPIONS, PARENTS, AS WELL AS THOSE LIVING WITH VACCINE INJURIES AND THEIR FAMILIES.
MEET SOME OF THE EXPERTS FEATURED IN "VACCINES REVEALED."
ROBERT F. KENNEDY JR.
SPECIAL GUEST INTERVIEW
STEPHANIE SENEFF, Ph.D
SENIOR RESEARCH SCIENTIST, MIT
DR. ANDREW WAKEFIELD
AUTISM ACTIVIST
BARBARA LOE-FISHER
PRESIDENT NATIONAL VACCINE INFORMATION CENTER (NVIC)
DR. SHERRI TENPENNY
AUTHOR, ADVOCATE, HEALTHCARE PROVIDER
SARAH BRIDGES, Ph.D
PSYCHOLOGIST, EXECUTIVE COACH, CONSULTANT, SPEAKER, AND A MOTHER OF A VACCINE INJURED CHILD
MARY HOLLAND LEGAL SCHOLAR, NYU
DIRECTOR OF THE GRADUATE LEGAL SKILLS PROGRAM AT NEW YORK UNIVERSITY SCHOOL OF LAW. EDUCATED AT HARVARD AND COLUMBIA UNIVERSITIES
DR. JAMES L. CHESTNUT
EVIDENCE-BASED WELLNESS & PREVENTION LIFESTYLE AUTHOR LECTURER, CLINICIAN
TONI BARK MD, MHEM
PRIVATE PRACTICE, ACTIVIST, LECTURER
KELLY BROGAN MD
AUTHOR, BOARD CERTIFIED IN PSYCHIATRY, PSYCHOSOMATIC MEDICINE AND INTEGRATIVE HOLISTIC MEDICINE
SHEILA ROTHMAN, Ph.D
PROFESSOR OF PUBLIC HEALTH, COLUMBIA UNIVERSITY
DIANE HARPER MD, MPH, MS
PROFESSOR, UNIVERSITY OF LOUISVILLE - PRINCIPAL INVESTIGATOR OF THE CLINICAL TRIALS OF GARDASIL AND CERVARIX
PATRICIA FINN
VACCINE INJURY ATTORNEY
DR. PATRICK GENTEMPO
CEO ACTION POTENTIAL HOLDINGS, LECTURER, CHIROPRACTOR
SUZANNE HUMPHRIES MD
NEPHROLOGY, INTERNAL MEDICINE, HOLISTIC HEALTH CONSULTANT, AUTHOR
JACK WOLFSON DO
BOARD CERTIFIED CARDIOLOGIST, AMAZON BEST SELLING AUTHOR, HOLISTIC DOCTOR
HEATHER WOLFSON DC
FAMILY CHIROPRACTOR, VACCINE ACTIVIST
SAYER JI
FOUNDER GREENMEDINFO.COM, AUTHOR, SPEAKER, RESEARCHER, LECTURER, PHILOSOPHER
TERRY WHALS MD
CLINICAL PROFESSOR OF MEDICINE, UNIVERSITY OF IOWA, STAFF PHYSICIAN, IOWA CITY VETERANS AFFAIRS HOSPITAL
GARY GOLDMAN Ph. D
FORMER EDITOR IN CHEIF OF MEDICAL VERITAS. THE JOURNAL OF MEDICAL TRUTH, REVIEWER, JOURNAL OF THE AMERICAN MEDICAL ASSOCIATION (JAMA)
GAYLE DELONG Ph.D
ASSOCIATE PROFESSOR, BARUCH UNIVERSITY, MOTHER
DAWN LOUGHBOROUGH
ACTIVIST, MOTHER
BRIAN S. HOOKER, PhD, PE
BIOENGINEER, ASSOCIATE PROFESSOR OF BIOLOGY
DR. DANIEL POMPA
CELLULAR DETOX EXPERT AND HEALTHCARE ACTIVIST